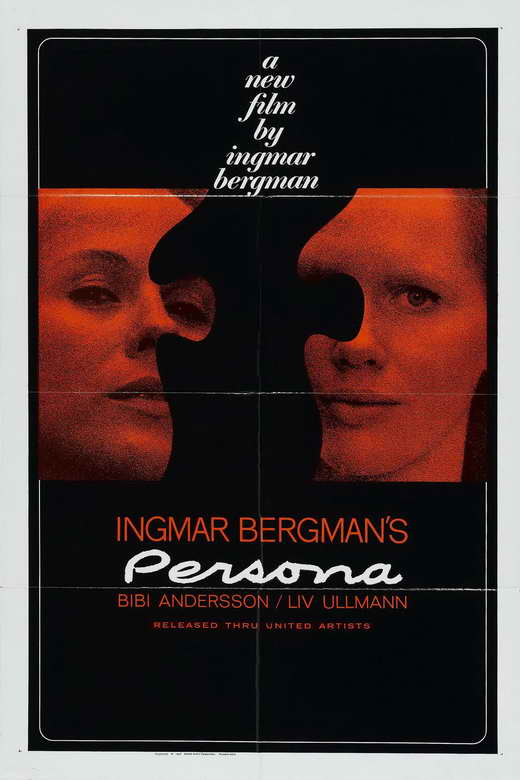 'Persona': A Complex Yet Incredibly Haunting Trip Into The Human Conscience
Persona
is a film that, despite being categorized as more of a psychological drama, has plenty of horror elements as it delves into the terrors of what goes on in the human mind and shows what happens when one mentally unravels in such a unique way thanks to the stylistic direction by Ingmar Bergman.
Story:
Persona
follows the story of a nurse named Alma (Bibi Andersson) who is asked to take care of an actress named Elizabete (Liv Ullmann) who has gone mute. But as Alma gets closer with her, they began to absorb aspects of each other's persona.
Ups:
I'll start off with the beautiful performances by the two lead actresses. First, I'll get into Liv Ullmann. Ullmann hardly ever utters a peep, yet she still is able to convey plenty of emotions and layers to her character as Elizabete acts as Alma's patient, confidante, manipulator, and possible conscience. Bibi Andersson is also a revelation as Alma, who seems very delicate at first yet after one long confession, starts to mentally unravel with her delicate layer being slowly peeled off.
Next, I'll discuss the black-and-white cinematography by Sven Nyquist. I loved that Nyquist shot it in black and white because it is a representation of how Andersson and Ullmann's characters are two halfs of the same coin. The yin to each other's yang. If it was shot in color, it wouldn't have the same effect, in my opinion. The way he and director Ingmar Bergman shot it helps create the supreme mystery that surrounds the two ladies. For example, there is one scene where Elizabete's (or Alma's) husband visits and consummates with Alma and the camera focuses on Elizabete with Alma and the husband in the background, which makes the audience wonder whether this is in Elizabete's head or if Elizabete is just a persona observing those two. We are hardly given much answers yet I still love that.
Persona
is one of those films where you have to let it take you in on its uncertainty.
Downs:
NIL.
Consensus:
Overall,
Persona
is a well-crafted yet incredibly haunting look into the human psyche. The performances by Bibi Andersson and Liv Ullmann are an absolute master class and the direction by Ingmar Bergman is beautifully artistic.
Would I Recommend It?:
It won't suit everybody's tastes because it requires subtitles and it doesn't necessarily have a straight forward story. But if you want to study acting and especially cinematography, PLEASE put this on your watch list.
Grade: A