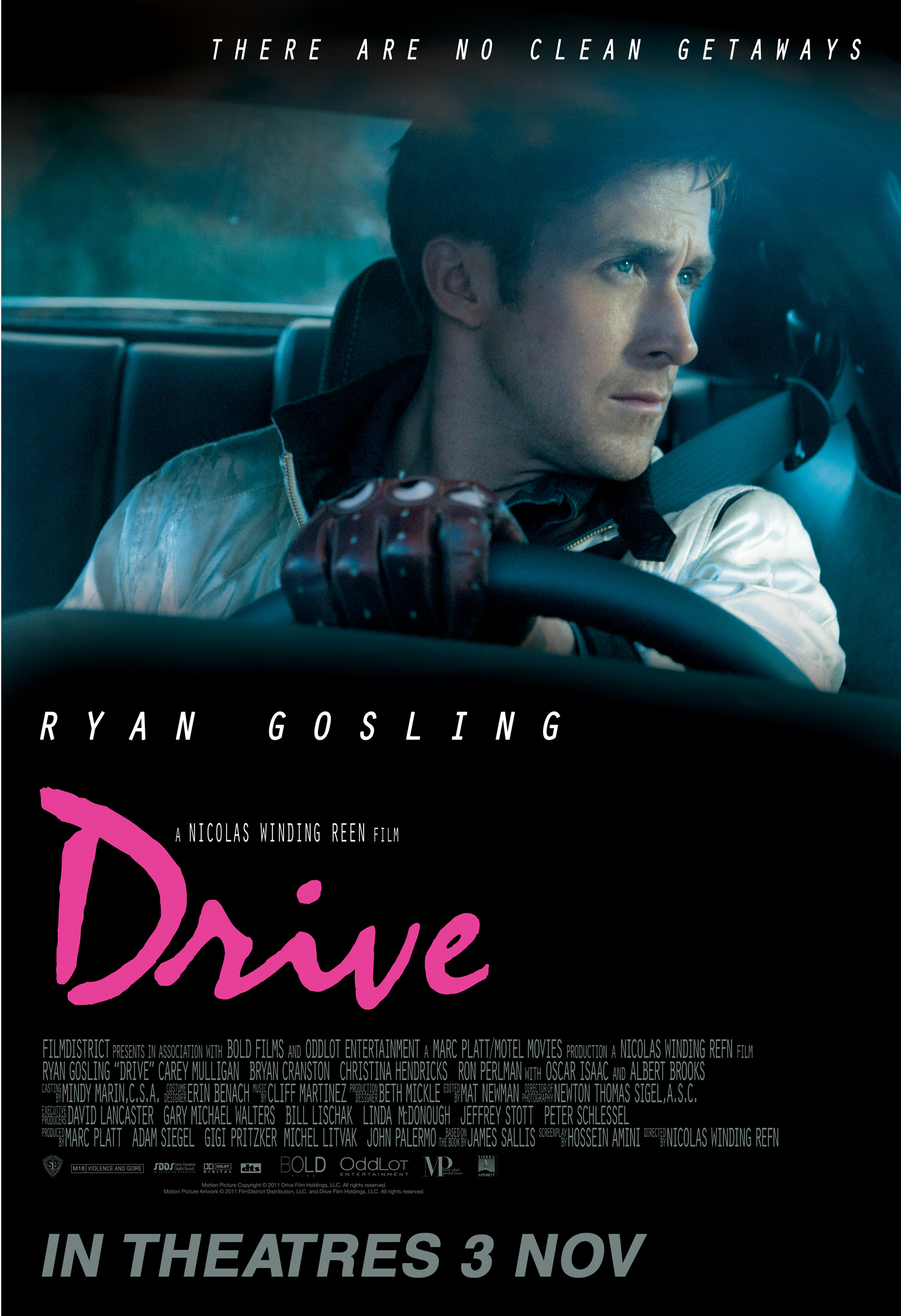 'Drive' May Not Be Full Throttle, But It Is A Steady And Intense Ride
Much like another film I just saw about racing,
Rush, Drive
was a genuine surprise for me. At first I thought it would be mostly action-packed and while there is plenty of action, it isn't a blow-em-up from start to finish. However, it proves itself as an action film with plenty of artistic integrity
.
Story:
Drive
is about an unnamed driver named Driver (Ryan Gosling) who works part time as a movie stunt driver and mechanic, and moonlights as a getaway driver that helps criminals escape scenes of the crime with the help of his working partner Shannon (Bryan Cranston). Driver's next door neighbor Irene (Carey Mulligan) and her son await the arrival of her husband Standard (Oscar Isaac) who comes home from prison and is in debt. Driver offers his getaway driver service to help him rob a bank, only for it to go awry and eventually, he finds himself in a conflict with a Jewish mobster named Bernie (Albert Brooks) who formed a partnership with him and Shannon.
What I Liked About It:
I'll start off by saying I loved the direction by Nicolas Winding Refn. He provides such a unique color scheme and I especially loved the way he directs the violence scenes. He makes it seem like a rather artistic crime film and gives it a Tarantino feel, but in a good way. Another thing I liked was how the screenwriter, Hossein Amini, created such colorful characters. Driver is the romantic yet brooding hero. Shannon is the loveable sidekick who is meek and causes a mess of things. Bernie is the mobster who is rather unpredictable and Irene is the love interest who isn't made to be a yelping damsel to piss off feminists. I especially loved how the actors portrayed the characters. Gosling plays Driver with a rather quiet intensity, meaning he is normally calm then can burst like the snap of a finger. Albert Brooks does a complete 180 from his usual comedic routine as Bernie, except he plays his role with a rather neurotic dark humor. Bryan Cranston is awesome as Shannon and proves why he is one of the best character actors working today. Carey Mulligan also shines as Irene, the love interest, and does most of the acting with her eyes.
What I Didn't Like About It:
I'll admit, at first, I thought the film was a little slow, but as it progressed, it got better. MUCH better. I then realized that the beginning was used to introduce the characters and their interactions with one another, and I really liked that. Other than that small nitpick, there is nothing else I hated about it.
Consensus:
Overall,
Drive
is a unique action film with artistic integrity that has a little something for everyone. It has a love story and Ryan Gosling for the ladies, action for the guys, and well-crafted direction for the cinephiles. So, it is like Neapolitan ice cream, it has a bunch of different tastes that make one flavor and I love films like those.
Rating: 4/5